Say Cheese for Your Family Christmas Picture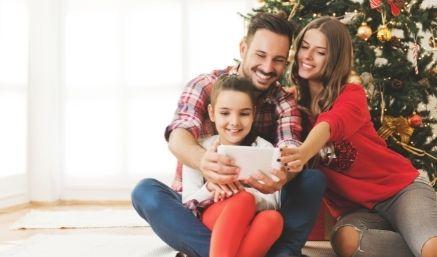 It's that time for holiday photos so cards can be ordered and greetings can be sent to your loved ones.  Can't decide what your family should be wearing for your Christmas card?  If you are a small family or a large one deciding the perfect holiday picture layout can be trying.  Below are shopping option ideas to get you in the holiday photo spirit...
Plaids
Matching plaid patterns provide a classic, traditional and timeless look.  Coordinating plaids is easier than what one might think.  Red plaids of similarity can be found at local clothing stores, discount stores and right here at SophiasStyle.com.  Browsing the internet for fun plaid ensembles for everyone in the family will certainly be fun.  A plain or neutral background, a brick wall of a building or Christmas tree farm will all work just perfectly for the 'plaid' picture.    
Click Here for Christmas Dresses
Click Here for Boys Christmas Attire
Winter Whites
We are all dreaming of a white Christmas each and every year.  White, ivory, gold, silver and tan palettes will pop off the page for your family holiday photographs.  A snowy white blended palette can easily mix in soft patterns and prints.  White sequins, tulle and lace can truly rock the holiday photo that everyone will remember.  Golds and silvers can add a touch of glam and glitz for the family's winter look.  Festive lights, Christmas tree farms with snow or evergreen decor is a likely background you will want to select for this holiday photo.  
Click Here for White Christmas Dresses
Click Here for White Christmas Boys Wear
Cozy Looks
Who doesn't love the feel of Christmas time in cozy clothing?  If you are looking for a warm and cozy theme, coordinated knit sweaters, matching printed pajamas or knit outfit sets will be a holiday photo hit.  Be sure to use a color palette that flows together like navy, grey and soft pink or blush.  Add scarves, knit hats and mittens to create your family portrait.  Settings like cozying up to the fireplace or nestling next to the Christmas tree will be treasured poses for everyone in the family.  
Click Here for Girls Sleepwear